A wide range of versatile displays that enhance any type of product
We certainly like to design tailor-made solutions to our customers' requests, but there are cases where the perfect solution already exists, especially when you have a wide and versatile range of products like Esposit's. This is also well known by the companies we have already collaborated with, such as Juratoys (yes, them again, winning team does not change…) now among the loyal customers with whom we have been designing for years.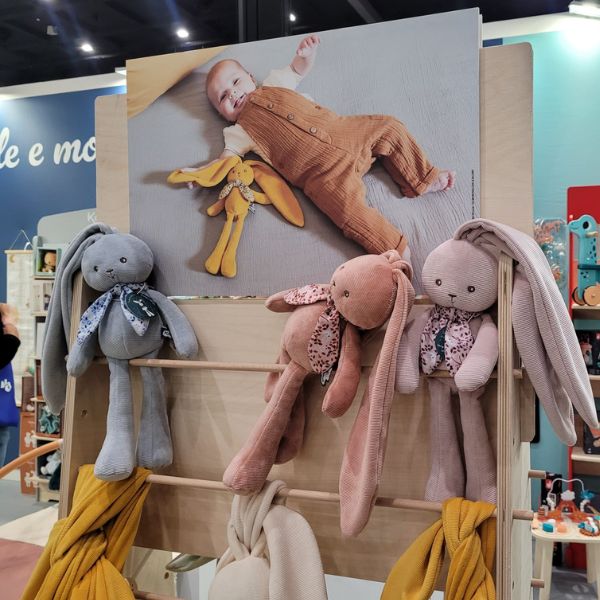 Shape is the key
Our friends from Juratoys turned to us because they needed an original solution to display the new line of plush toys Lapinoo of the brand Kaloo. The unique feature of Lapinoo are the long soft ears, easy to grasp even by the very young, who can play with them from the first months of life. While waiting to produce a convincing idea, we still advised Dario, owner of Juratoys Italy, to visit our shop to get inspiration.
And from him comes the enlightenment: "Berry is perfect for our purpose. send me a sample and you will see the result!".
But how Berry? This lightweight floor display composed of long and thin horizontal bars was designed to display ties, scarves, but also sheets of wrapping paper.
So how does a plush toy fit in? Just wrap and knot the long ears of Lapinoo to the horizontal bars and this unique feature becomes immediately protagonist, giving immediately an idea of how the game works.
In fact, with its lightness Berry disappears from the scene enhancing the product in its original features.
We saw it in action at the Toys Milan fair, where among other things the entire exhibition of displays was composed of furniture that over the years we have made for Juratoys France products.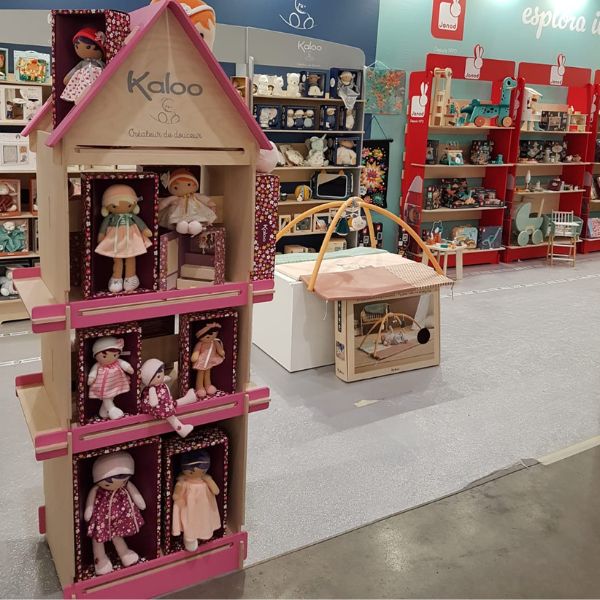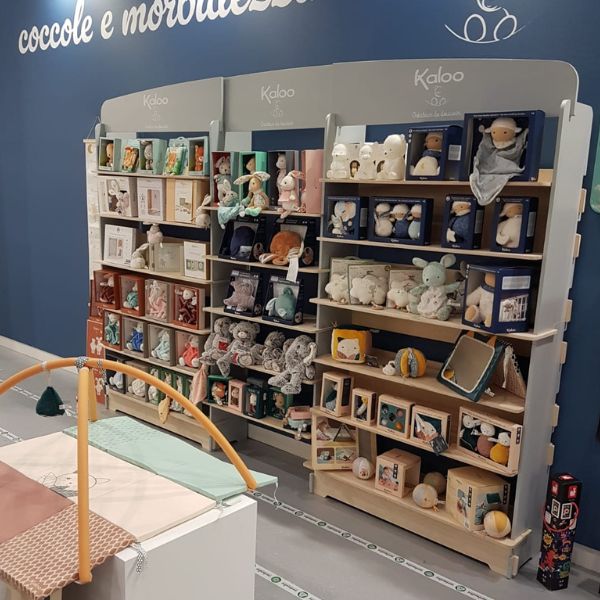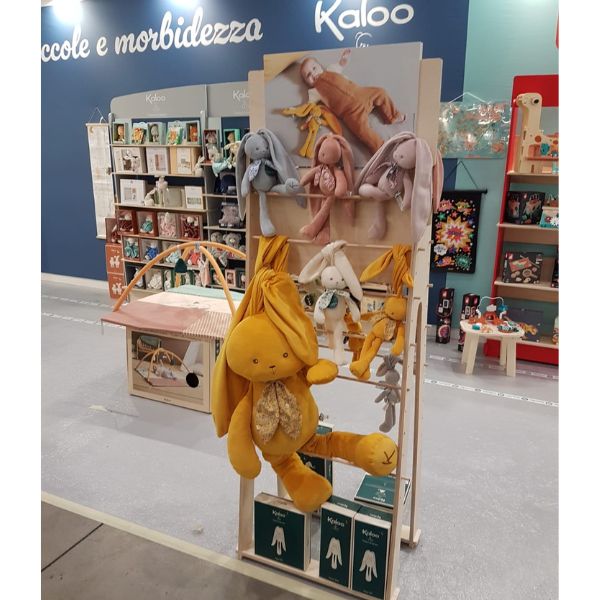 From product to idea
In short, it was not easy to think of a display that could enhance the big ears of a plush toy, but sometimes the perfect idea has already been invented and probably can be found among the more than 150 products of our online catalog.
You just have to spend five minutes to visit our online shop and get inspired by shapes, because after all to imagine a successful display there is no better designer than those who know their product deeply!