Sustainability becomes easy, like riding a bicycle.
Trade shows are an essential moment for us: we always want to be updated on industry trends, constantly seek new inspirations, and it's a perfect opportunity to meet our customers in a different context, perhaps with our displays (and here the satisfaction is doubled).
As it happened at Ambiente in Frankfurt, the world's most important consumer goods fair. The 2023 edition took place between the 3rd and the 7th February and saw the presence of several companies with whom we collaborate, including Liix.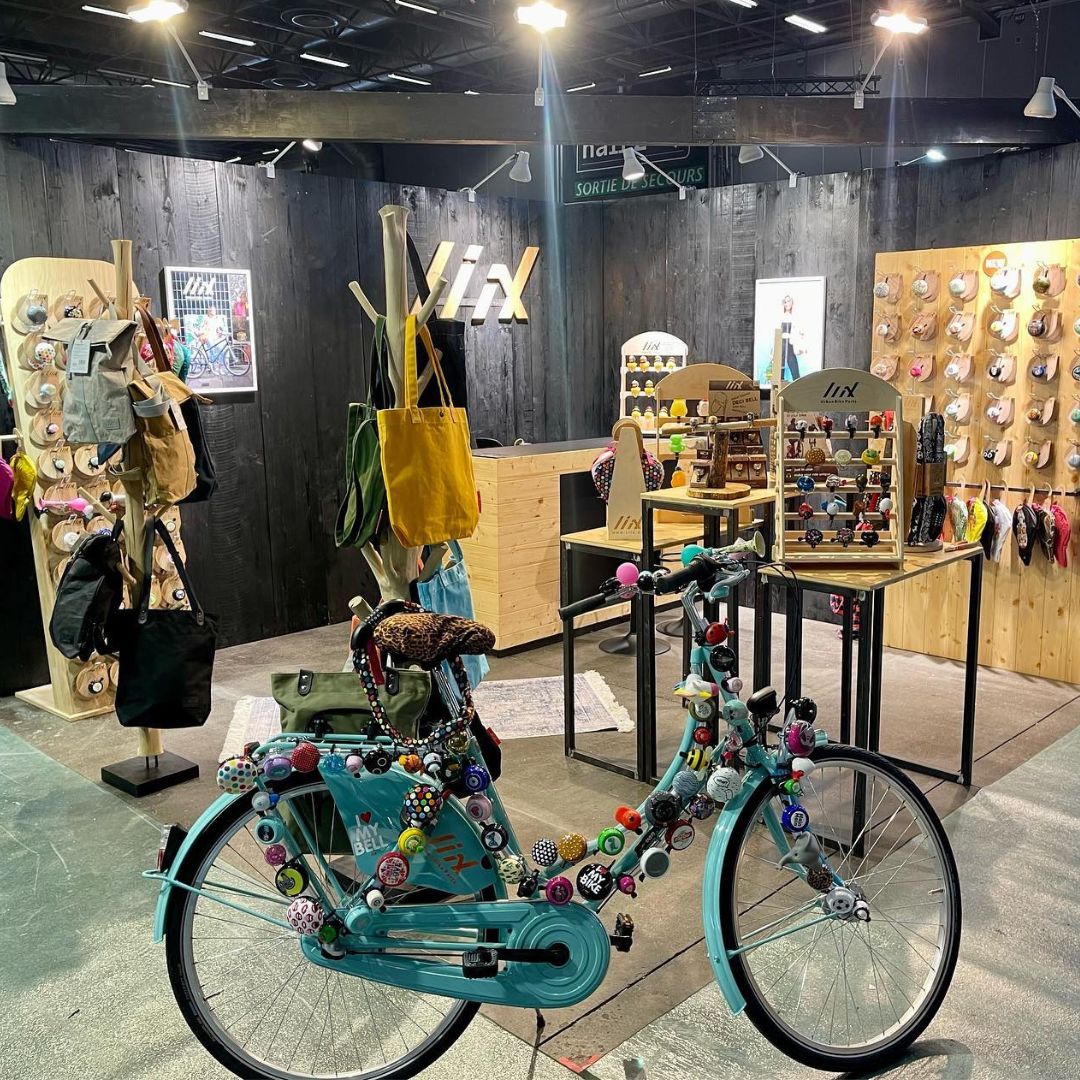 Ecology is on trend
Liix is a German company that produces accessories for bicycles and travel. It was born in a bikeshop in 2006 when sustainable mobility was not yet a trend as it has been in recent years. Their products, on the other hand, are certainly trendy: original, colorful, and often made in collaboration with interesting international designers.
One of this company's commitments is to become increasingly sustainable, so as to be consistent with the type of mobility it promotes. Therefore, why not make the displays more ecological as well?
For Liix, we designed and created counter display stands. A particular and very specific object, which we therefore thought specifically for the product.
Custom display solutions for unique products
Liix's bells are one of their most recognizable items: colorful, fun, available in many different sizes, and sold ready-to-use, without additional packaging. The challenge then becomes to create a support for these small-sized products, with many references and different types of handlebar attachments.
We, therefore, looked for a support with a size that could accommodate all the different attachments so as to have a single display stand suitable for the global market.
The counter display stand for Liix bells can, therefore, be used for different lines, from classic ones to those with special and bulky shapes (we'll just tell you that if you hear the sound of a rubber horn along a cycle path, it's likely a Liix bell). The convenience of the Esposit solution is not only in being a single support for different types of products but it's also in its small size, even when disassembled.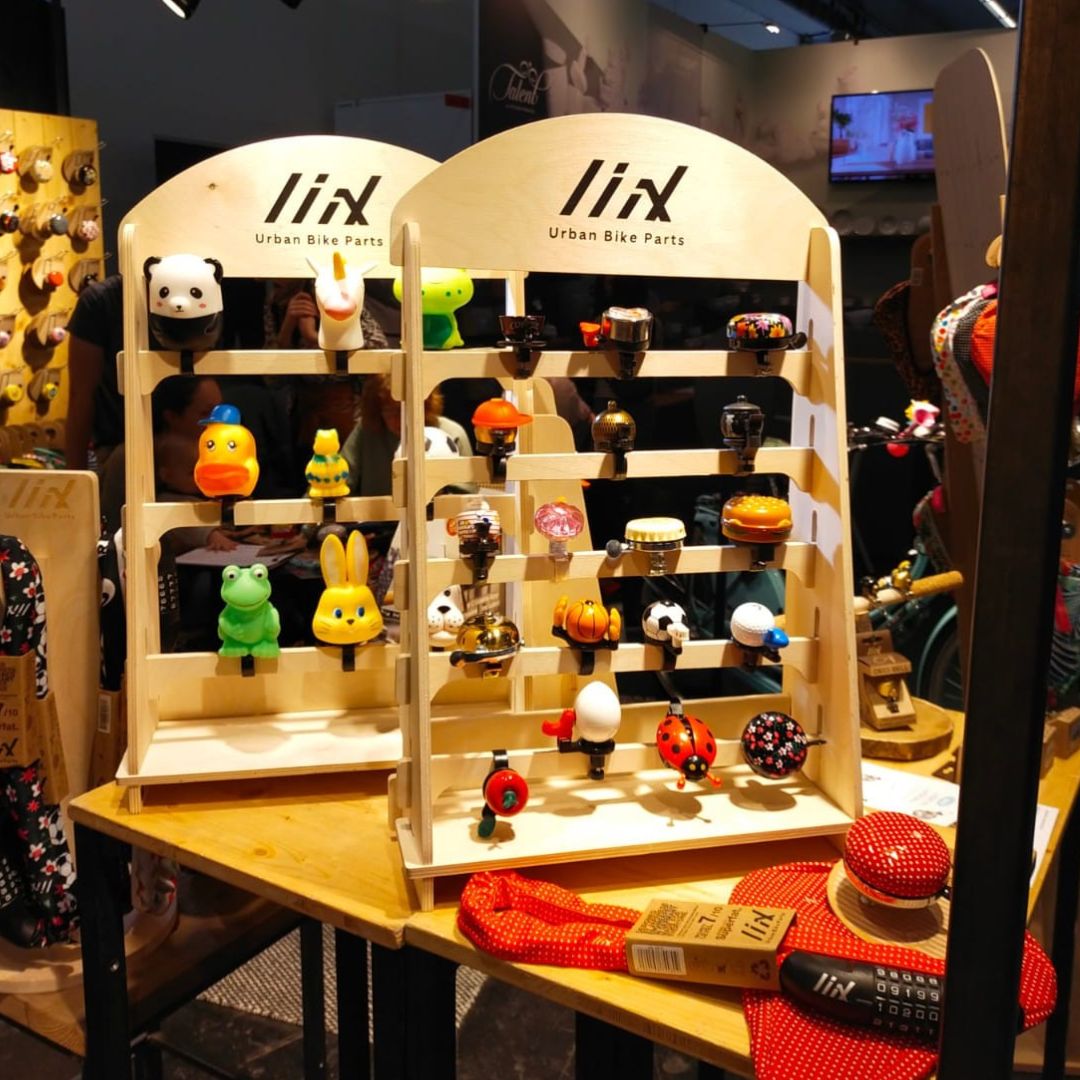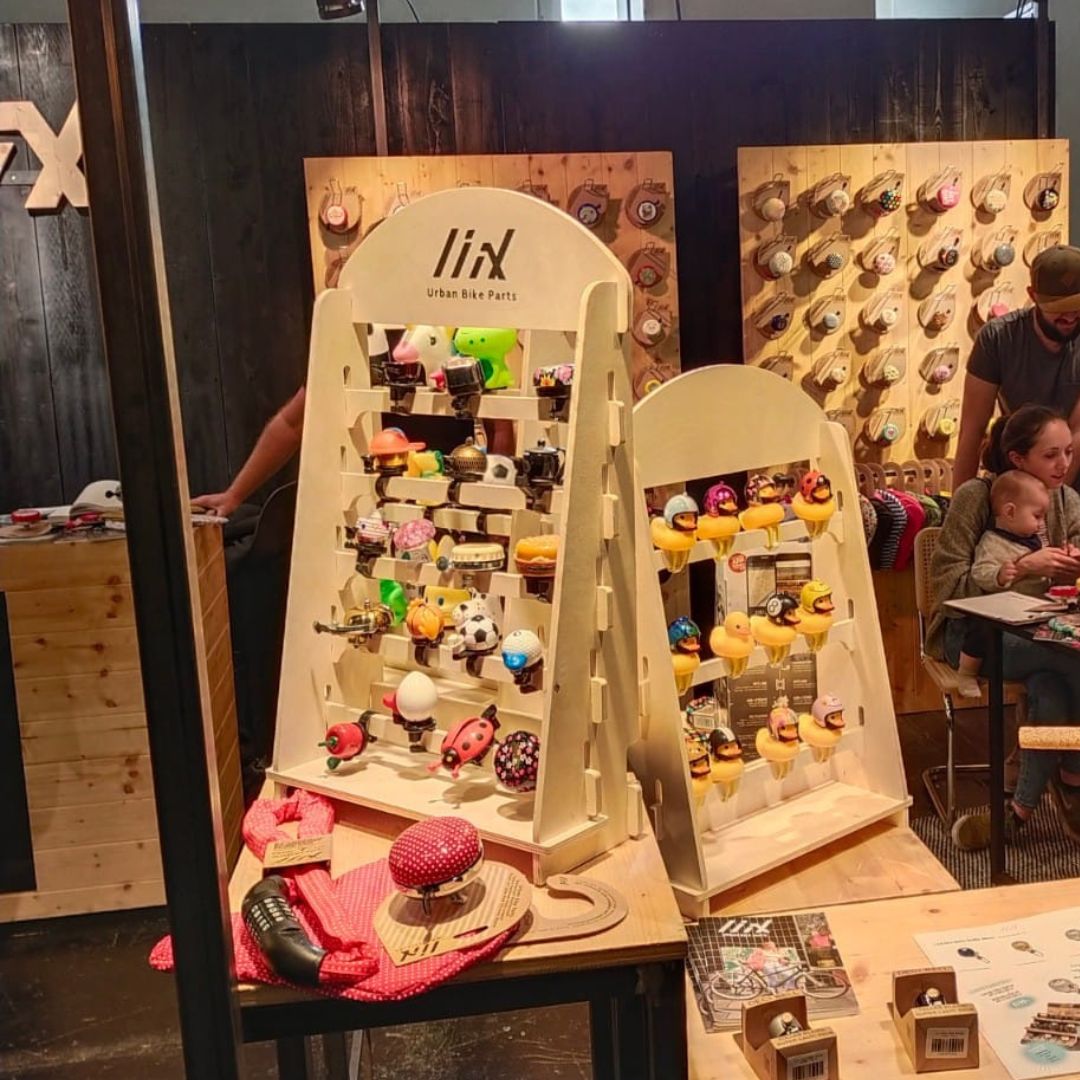 Clear ideas for the future
Obviously, sustainability is another fundamental characteristic that has led us to choose a wooden interlocking display stand. Having a single natural material allows for easier disposal and recycling with lower costs compared to multi-material and, of course, plastic displays. Furthermore, the natural finish of the wood with the logo printed on the crowner recalls the values of ecology and simplicity.
And it is precisely this continuous attention to the sustainability of Liix products that will lead us to collaborate for new Esposit solutions to be launched in 2023!  And maybe we'll invite you to the fair with us next year to discover it together.
Contact us if you are looking for your sustainable solution.